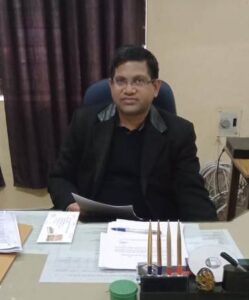 I welcome all to our college which is dedicated in shaping a bright future of students of Jansath for a long time.
At Government Polytechnic Jansath, we thrive to provide highest quality education possible for our students. I believe that education is a journey that never ends. The endeavor is to frame an individual who can accommodate into any culture of this global village. The institution's philosophy is founded on the belief that every individual has his/her own trajectory of learning. And hence we try to provide education to students without tinkering too much with individuals own way of cognitive approach.
At, Government Polytechnic Jansath we strive to provide quality education to students using the best available facilities. At college we have talented teachers, labs, library to help students with studies. Also we have great arrangement of electricity, drinking water, CCTV cameras for providing safe and apt learning environment to all.
Currently, at Government Polytechnic Jansath we are offering 3 main courses namely Electronics, Civil, Mechanical Engineering. Performance of students at our college has been pretty good with many students placed in multi national companies in India and across the world.
I understand my responsibility as the principal of the college and hence always try to guide students and employees in right direction.